Shark Week
Shop by Category
Shop Our Limited Edition vineyard vines x Shark Week Collection
Shep & Ian Showing their love for Sharks.
vineyard vines gets some teeth...
One of our favorite movies about a shark was filmed on Martha's Vineyard, where we started vineyard vines—and where we continue to spend as much time as we possibly can.
When the opportunity to partner with Discovery to help celebrate Shark Week came to us, it was a no-brainer. Shark Week™ is celebrating its 30th anniversary, we're celebrating our 20th, and we've made some killer gear to get you in the mood for some epic shows.
We hope you enjoy this collaboration as much as we do. Doing what we love and making a difference is what Every Day Should Feel This Good is all about.
Eric sporting some of our shark week collection in the water
Sink your teeth into these T-Shirts
Our collection of Shark Week Hats.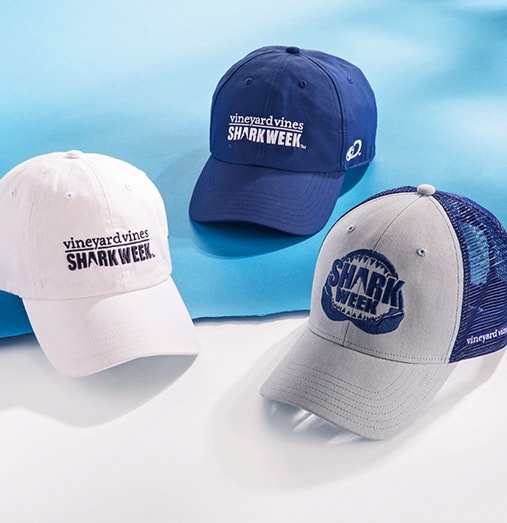 You're not going to need a cooler hat
Our collection of Men's Shark Week Belts.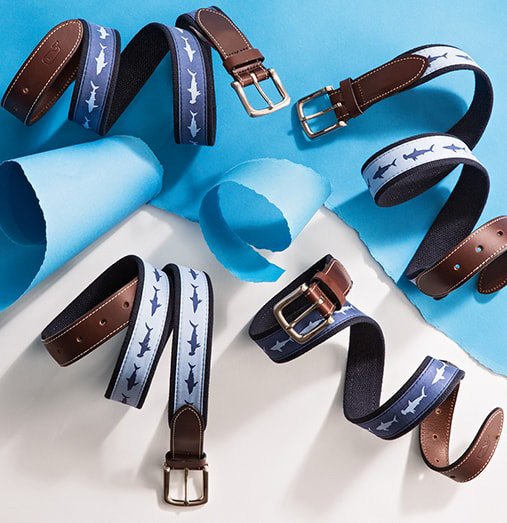 Hold your pants up... something should
Our collection of Mens Shark Week Ties & Bow Ties.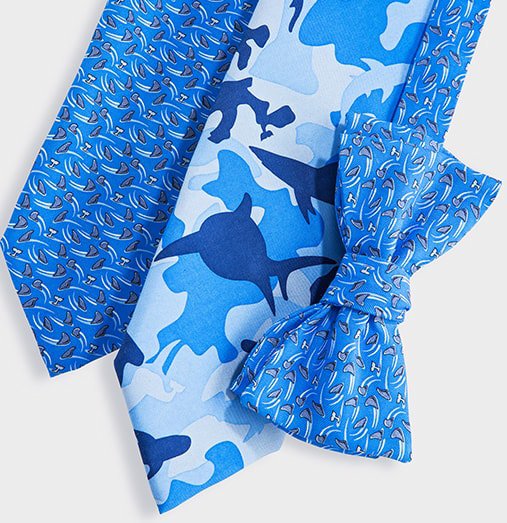 Your new power tie comes with two rows of teeth
Our collection of Womens Shark Week swim.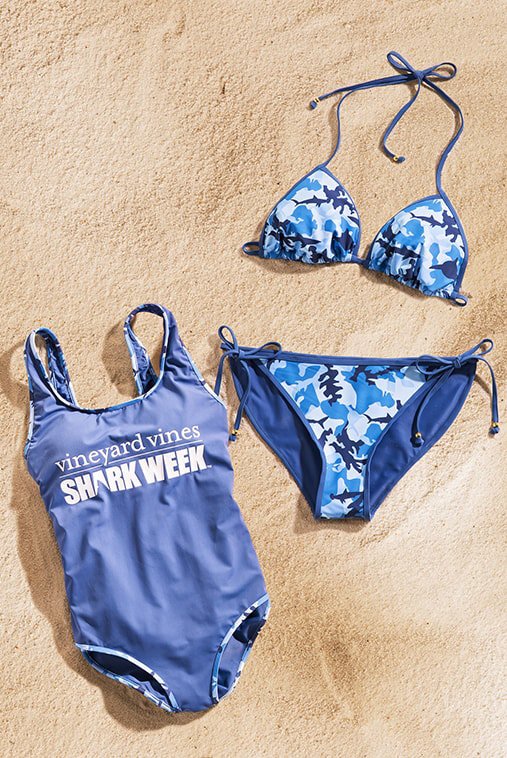 Support shark conservation in these swimsuits
Our collection of Womens Shark Week Accessories.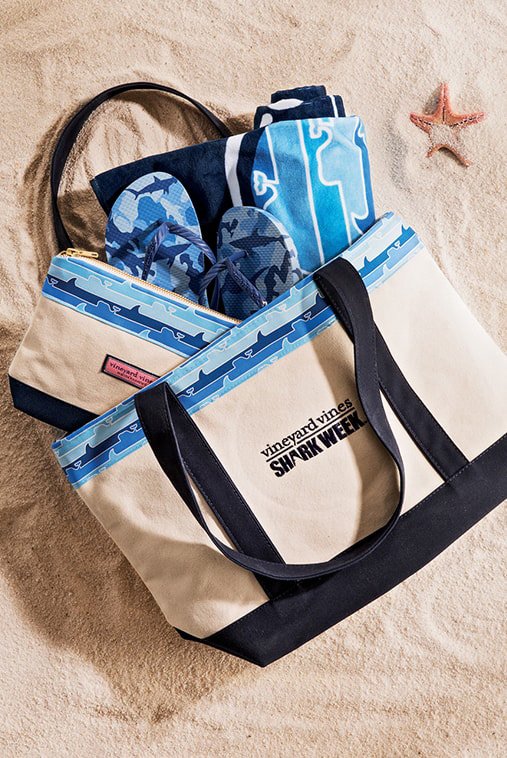 Get your fin on wherever you're headed
Our collection of Womens Shark Week Tees.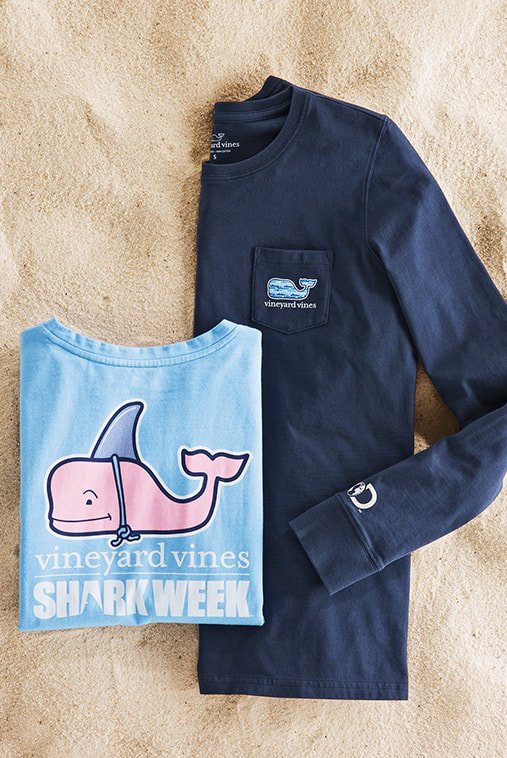 Show your support at the beach!
Sharks from Around the World!
Coast to Coast Catch the Collection at the following stores
Bethesda
Boca Town Center
Boston
Cape Cod
Century City
St. Johns
Edgartown
East Hampton
Fashion Island
Garden State
Grand Blvd
Grand Central Terminal
Greenwich
The Grove
Hyde Park
King of Prussia
King Street
Lenox Square
Merrick Park
Millenia
Nantucket
Oak Bluffs
Palm Beach Gardens
Short Hills
University Town Center - San Diego
University Town Center - Sarasota
Vineyard Haven
© 2018 & DCL
*20% of all proceeds from our women's camo bikini and our men's camo board shorts will benefit Oceana, 1350 Connecticut Avenue NW, 5th Floor, Washington DC 20036. No portion of the purchase is tax deductible.